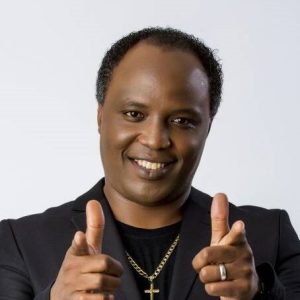 Bio
Rev Walter Mwambazi is chiefly a Thought Transformation Leader, Networker, Digital & Traditional Marketer, Published Author, Copywriter, National Level Columnist & Blogger, Life, Neural-Linguistic and Cognitive Enhancement Coach, Ordained Christian Minister, Radio & Television Personality, Social Influencer and TEDx Lusaka Speaker.
Profile
Rev Walter Mwambazi is a thought transformation leader, networker, digital marketer, published author, copywriter, blogger, peak performance, neural-linguistic programming and cognitive coach, ordained Christian minister, radio/television personality and social influencer. He is a sought after public speaker, running several syndicated radio (Radio Christian Voice and Hot FM) and television shows (Straight Up with Rev) and also appearing on most leading stations across Zambia.
He has had columns on every leading newspaper in Zambia since 2012 and currently runs a weekly feature on The Daily Mail (the largest circular) which has now been running for over two years. He is also a world class certified NLP life coach, which also extends to thought transformation, peak performance and personal development. This is both at individual and corporate level.
He has done works with most leading corporations including but not limited to ZRA, Zamtel, IDC Group of Companies, MTN, Liquid Telecom, Atlas Mara Bank, Toyota, Hilton Hotel and many more. He also recently spoke on the TEDxLusaka platform and his video has since gone viral garnering over 600k views in 12 months and counting (was uploaded on the 8th Oct 2020).
He is an author of several books and is a voracious blogger and copywriter. A fully trained and ordained Pentecostal Christian Pastor, he has also served in active ministry with an interdenominational congregation for over five years before answering God's calling as an apostle to the market place with a Kingdom mandate.
He currently lives in Lusaka and is married with three children.
#11 Mezzanine Floor, Findeco House, Cairo Road, Lusaka, Zambia