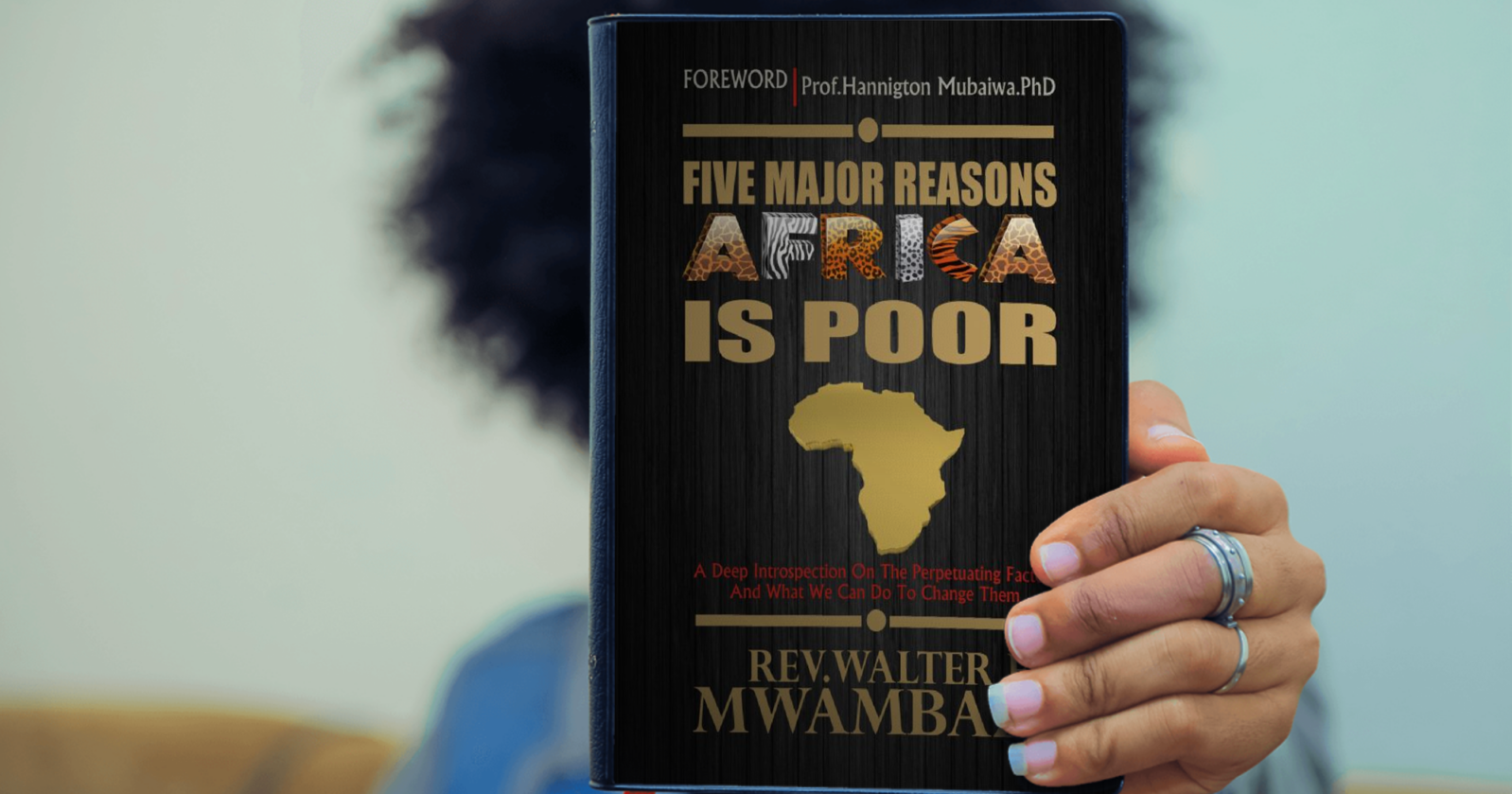 "First of all, I want to talk about the readability of Reverend Mwambazi's literal piece. It has a smooth flow of language that engages you right from the beginning. One gets the feel of the personality of someone that has one of the greatest gifts of communication that is extended in the context of this book." – Prof.Hannington Mubaiwa. PhD
Africa is one of the oldest continents but hasn't it struck you as absolutely odd how a continent endowed with such wealth in terms of both ground resource as well as human resource, unbelievably great weather and wonderful soil can have such unbelievably high levels of poverty? It is nothing short of preposterous.
What makes this worse for is the fact that 58 years later, Africa still grapples with so much challenges that make you wonder why it has taken us so long as a people to be emancipated in every way.
In 1963, on 1st May, leaders from all across free and colonized Africa gathered in Addis Ababa with a dream of seeing the African continent become one giant regional power. It has not happened yet – but however that does not take away the yearning every son and daughter of the soil has to see Pan Africanism materialize.
The purpose for this narrative by the author in this particular book is to add his voice and help ignite any smoldering rubble of broken dreams and disenchantment back to a blazing flame.
It is Mwambazi's opinion that Africa has everything it needs to become the economic engine of the entire world and can and will surpass both the West and the East should its citizens awaken to their true potential.
Now here is the enigma, AFRICA DOESN'T NEED THE REST OF THE WORLD TO SURVIVE BUT THE WORLD NEEDS AFRICA TO SURVIVE. I believe the Second African Renaissance is upon us, but it will take A COLLECTIVE AWAKENING OF THE GIANT'S INDIVIDUAL COMPONENTS – ITS PEOPLE
Order the book today and help awaken the collective conscience of the continent.
Read Prof Hannington Mubaiwa's awesome foreword that opens up and begins by addressing what he calls the "kink in the pipe".
Prof Hannington is the architect of the groundbreaking book "The Riot Act – Africa's Master Reset", a 650 page book with the entire roadmap for taking Africa on a rapid advancement plan to becoming a first world continent as well as the smaller version "The RAP (Rapid Action Plan)" for the "lazy readers"!
Take a peek in the book and see for yourself why this book is different. Sample 10% of the entire book (40 pages free)
Click to download below
READ RELIGION CHAPTER (12)
RELIGION–A TOOL FOR MIND CONTROL BY THE ELITE
In the previous Chapter I had to go through a detailed but necessary exposition of the difference between Religiosity, Churchianity and Christianity.
This is because what I am about to propound in the remaining part of this book will be shocking for many, especially due to the fact that I am a clergy man. But I want you to understand clearly why Africa is poor…
MEDIA KIT FOR JOURNALISTS
Learn all there is to know about the following in this download…
• Contact information
• Professional bio
• Basic book info including formats available, price and ISBN number
• Book bio
• High resolution head shots in both color and black and white
• High resolution cover image
• Online and offline sources where book can be purchased
• Possible interview questions
• Book excerpt

Special Offer for local purchases (within Zambia)
This book is available on Amazon and can be purchased immediately in three formats…
Kindle: $9.99
Paperback: $20.99
Hardcover: $29.99
Here you will find extra pictures and mock ups for the book. Feel free to browse and copy for sharing on various social media platforms.

Thanks for spreading the word!